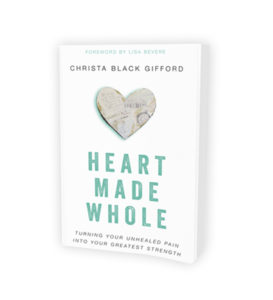 Heart Made Whole
Book by Christa-Black Gifford
When Christa Black-Gifford's daughter, Goldie, died her heart shattered. But it didn't have to stay broken with the Healer living inside of her pain. In this book, Christa guides you into the parts of your heart you might have neglected, teaching you how to turn on the Light and find true healing.
Buy Now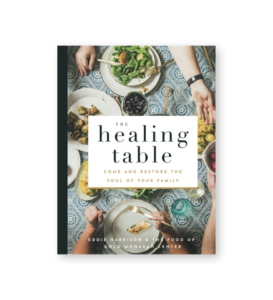 The Healing Table: Come and Restore the Soul of Your Family
Cookbook by Eddie C. Harrison
We are very excited about the sales of The Healing Table.  We have shipped copies all over the United States and several foreign countries.  It is now available on Amazon with Prime Shipping. Alternatively, you may order a personalized copy from me, the author, and I will ship it to you. Contact me about ordering a personalized book at: healingtablegm@gmail.com.
This book is the culmination of six years of encouragement from guests, staff and friends. It is a cookbook with over 100 recipes and beautiful photographs. They can all be prepared in under an hour and many under thirty minutes.  The recipes are flexible, allowing you to tailor them to your family, your lifestyle and health needs.
Just as important is the message of the Table. My prayer is that this book will inspire many families to return to the family table, to share meals together, share the stories of their day and encourage each other just by being together and caring about each other. As you come together, you will feel the warmth of the human connection and the presence of God that surrounds you all. When this happens, the family table becomes a tabernacle of healing and its gift… is love.
Buy Now