We at Gold Monarch Healing Center believe that every individual is able to step into their inheritance of kingdom living—spirit, soul, and body. We are passionate to see the promise of abundant life alive within each person, and seek to equip believers to thrive in all circumstances through whole-hearted living and divine health.
Our Team
Worship Leaders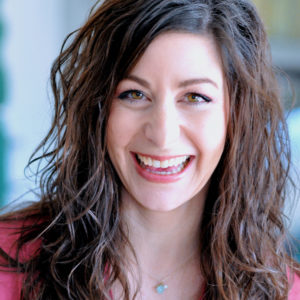 Michelle has been leading worship since she was 15 years old. She enjoyed leading alongside and under the direction of gifted worship leaders for the past 17 years, including her husband, Matt Ellis. In May of 2016, the Lord told Michelle to pick up her guitar and not put it back down. Despite her imperfections and messy beginnings, the Holy Spirit took her small offering of love and made it flourish. As she began leading worship at Gold Monarch in the fall of 2016, the center became a safe place for her to spread her wings as a worship leader and grow in her gifts.
Michelle's greatest desire is for the secret place she enjoys with Jesus to become an open invitation for others. She welcomes everyone into that place through vulnerability and an openness to the songs and sounds of heaven. More than anything, she desires worshippers to come away refreshed and nearer to the heart of God.
Michelle resides in Abilene, Texas, with her husband, Matt, and their three precious children.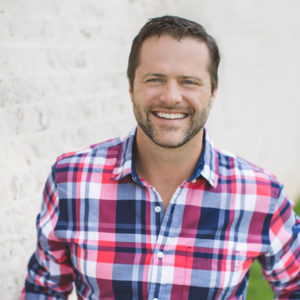 Paul loves to adorn the King with his worship, but also loves to unveil what God is saying about you. One of his greatest joys is for each person to leave an Encounter with the Father full, fun and free. He believes that where God is, healing is close at hand. Deep healing from the Spirit of God falls during the worship encounters at Gold Monarch.
Paul has led worship all over the world… from the Southern steps in Jerusalem, the streets of Galway, the mountains of Guatemala… to local Sunday mornings and National conferences and camps. Having been a full-time worship leader for almost a decade, Paul currently works as a business consultant in the oilfield and helps lead a city-wide expression of worship, encounter and song writing in Abilene and beyond.
Paul lives south of Abilene with the love of his life, Tai. They have three incredible children and as a family they look to see the Kingdom of God manifest on the earth.
Art Ministers & Prophetic Artists
Raindrop Practitioners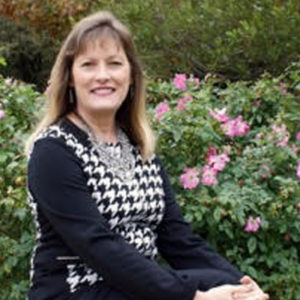 Dianne Bennett is a Certified Raindrop Technique Specialist through Natural Therapies Certification Board. She loves to minister through the Raindrop Technique at Gold Monarch. Her passion is to see others healed and walking in their Kingdom identity. While receiving her training in Raindrop Technique, Healing Oils of the Bible, and Emotional Release, she saw the common thread connecting every method of inner healing and physical healing and she learned about the power of essential oils to unlock cellular memory housing traumas and to help break negative emotional patterns and self-sabotaging thoughts. Raindrop is not only effective for relieving stress and uplifting the mood, but also restoring health and wellness and detoxing the body. Her passion for this ministry is to see every level of healing come, be it physical, emotional or spiritual. The most important thing about the healing that God does through Raindrop, is that it can help to bring the receiver into a deeper intimate relationship with the Father, the Son and the Holy Spirit. Dianne loves to prayerfully partner with God in this process.
Our Story
Taking her undergraduate degree in interior design that cultivates great pleasure in creating beauty in the home, and combining it with her masters degree in marriage and family therapy with years of work in inner healing ministries, Amy Black always held an impossible dream tucked deep within her heart to start a beautiful healing center for the brokenhearted. But as a pastors' wife of forty years on a wonderful, but very reasonable salary, the lavish and expensive dream of a center was just that—a dream.
When Amy's daughter, Christa Black Gifford, moved to Abilene, Texas, in January 2014 with her husband, Lucas, and their son, Moses, to receive personal HeartSync ministry, Christa began hopping online in her spare time to search for properties that fit her mother's longing for a healing center. She and Lucas had experienced incredible breakthrough while receiving ministry from Amy and David and knew there was great need for healing of this caliber in the church. They had no extra money to spend. The search wasn't logical. But they felt a pull on their hearts to dream. And dream big.
When God got ahold of that impossible dream in January of 2014 and breathed life on it, the dream turned to substance as the first large donation was handed to Amy's non-profit organization with one condition: "You've got to start a healing center to help the brokenhearted." But a couple of months later on March 5, 2014, as Christa gave birth to a baby girl named Luca Gold, who passed away from a condition called anencephaly, the search for a healing center screeched to a halt as the entire family took their own personal time to heal from the shattering pain of trauma and loss. To wade through the fog of her own grieving and healing journey, Christa began to write about the process of heart-healing after tragedy, encouraging hundreds of thousands of readers to look at their own brokenness and begin their own story of wholeness. As her number of readers grew daily, sharing their own personal stories of loss, tragedy, and deep pain, the need for a healing center became more and more apparent.
As the months slowly passed and the family began to return back to life after death, Christa relaunched her search for properties in Abilene, Texas, that fit the dream, knowing a place like that would need specific qualifications to be used as a healing center. They needed land that felt like a country retreat away from the city and beautiful housing with master suites for each of their guests. They needed space for spa treatments and a large area to host bigger gatherings and conferences. They needed a gourmet kitchen where their chef could prepare organic meals and rooms for personal ministry times. But as their search went on, the only property that fit their list perfectly was far out of their price range. In fact, it was double the amount of what they had been given. At Amy's urging, Christa picked up the phone to call the realtor, wanting to tour the property anyway, knowing that impossibility was God's specialty. If He wanted this place to happen, then it most definitely would.
And as they all stepped onto the land and heard the story of the breathtaking 10,000-square-foot white stone house that was first built by a heart doctor, then sold to an incredible Christian family who had moved in to heal after the loss of their infant daughter, everyone knew. This was land ordained by God for healing far before they had been there. And this property was it—the healing center.
No great story is told without a few bumps in the road, and the rather large bump was, they only had half the money they needed to put an offer on the property. As Amy headed on a pre-scheduled trip to Pemba, Mozambique in August to minister HeartSync, Christa texted her mother an unfortunate message:
"Hey, mom. I just talked to the realtor, and the property had an offer and they've taken it off of the market. I'm so sorry, mom—we'll find the right place!" With their dream property gone and no funds to purchase it anyway, they began praying, asking God to be crystal clear. Should Amy give the money back?
Should they move to Nashville to be around other family members and try to start the center there? Were they supposed to wait and see if another miracle property came on the market in Abilene? Maybe it just wasn't the right timing? One night, Amy lay her head on her pillow in Pemba after a long day of ministering. She woke up the next morning with a very clear and vivid dream. In the dream, the property in Abilene had been given to them, and it was open as a healing center. She returned from Africa and after three months emailed the realtor, letting her know she had a dream and needed to make sure the place had really sold before her heart moved on.
The realtor responded, in complete shock. That exact day, the original buyer had backed out, unable to get his funding to purchase the property. The realtor encouraged Amy to get an offer submitted as quickly as possible and that she would get it to the owners.
Fueled by a dream and a promise from God, Amy put a crazy bid on a dream property that she didn't have the money for, believing that in the ninety days they had before closing on the center, the remaining money would miraculously surface.
Day after day, God showed off as new miracles appeared out of thin air. The doorbell would ring with acquaintances, family members and friends feeling led to drop off checks containing thousands of dollars. Friends and church members would donate pieces of land to sell or sign over stock to Amy's non-profit to cash in. Random and unsolicited donations would come into the Luca Gold Healing Fund online, checks would arrive in the mail, and cards with cash were given at church gatherings.
At a conference in North Carolina, the speaker (who knew nothing about them) stopped to point at Amy and David in the crowd, declaring that they were an Abraham and Sarah—and that high-dollar real estate followed Abraham and Sarah. "Not just any real estate," he went on to say. "Property that overlooks the city—lavish, expensive, and beautiful real estate."
Everyone sat back and watched as God did what He does best—turn the desert of impossibility into the Promised Land of rest and inheritance. The days and weeks crept closer to the November 21, 2014, closing date. Even with all the extravagant donations coming in, there still wasn't enough money to purchase the property. Amy and David still needed to sell their own home, planning on downsizing to buy a small guest house where they would live on the back of the healing center property, and a few key donations were yet to come through.
But the family kept returning to the dream, and to the words God had spoken—knowing He would come through. Down to the wire on the day of November 21st, just hours before closing, the last $25,000 was donated, and the non-profit organization Undivided Heart Inc. purchased the property, immediately naming it Gold Monarch Healing Center in honor of their little Luca Gold "Goldie" Gifford.
Amy and David live in a home on the property, and every day, they step on this miracle land, thanking God and believing for heaven to come to earth in the hearts of His children.